Konstantinos Tsiagras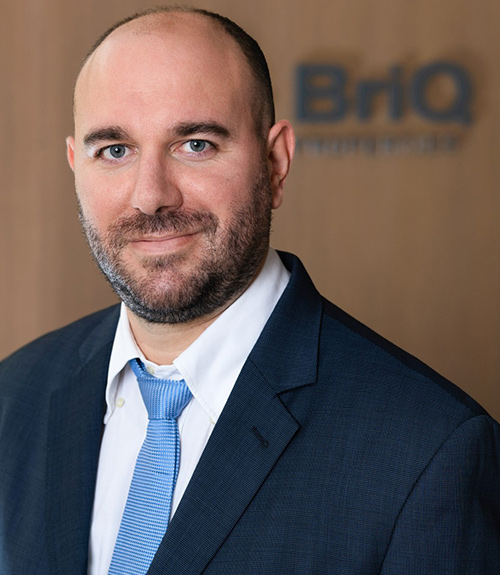 Konstantinos Tsiagras has been the Accounting Manager of BriQ Properties R.E.I.C. since May 2021. The period from September 2007 to April 2021 he was employed by companies of the QUEST Group, namely Info Quest Technologies, Quest Holdings and Uni systems as an accountant and senior accountant, where he had the opportunity to gain rich experience and work with renowned executives in the field.
He is a graduate of the Department of Economics of the University of Economics of Patras and holds a master's degree in Economics and Business Strategy (MBA) from the University of Economics of Piraeus.
He holds the professional ID of Tax Accountant Class A and is a member of the Athens Chamber of Economics.